| | |
| --- | --- |
| Firms must find ways to boost exports to Canada: official | Back |
Firms must find ways to boost exports to Canada: official
Vietnamese firms should find ways to expand into the Canadian market as there is a lot of untapped potential for Vietnamese goods in the North American country, said Do Thi Thu Huong, commercial attache at the Vietnamese Embassy in Canada.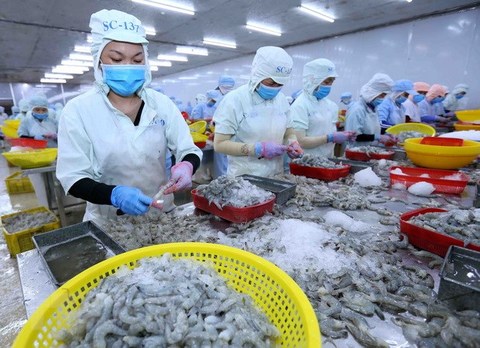 Canada has a population of 36 million and strong demand for imported products, almost double that of American consumers in value per capita. With a steadily growing GDP at an average of 3 per cent annually, Canada is among one of the most lucrative markets for exporters, said Huong.
In addition, large Asian communities including Chinese, Thai and some 250,000 Vietnamese all have high demand for Vietnamese products. The country's rich cultural diversity also allows for products to quickly become popular among all ethnic groups.
The recent Comprehensive and Progressive Agreement for Trans-Pacific Partnership (CPTPP) of which Canada and Viet Nam are members also provides a significant advantage for Vietnamese products and services. While Viet Nam remains Canada's largest trade partner among ASEAN countries, Vietnamese products only account for a modest 0.9 per cent of Canada's imports.
According to a recent report by the Ministry of Industry and Trade, textiles, mobile phones, seafood, furniture and cashew nuts are mong Vietnamese products with a competitive advantage in the Canadian market, especially cashew and shrimps which is enjoying an 83 per cent and 43 per cent market share respectively.
Vietnamese textile products account for 9 per cent of Canada's textile import, trailing China (37 per cent) and Bangladesh (12 per cent). Vietnamese wooden furniture leads in market share with 25 per cent, with China in second place with 15 per cent.
"Once the CPTPP comes into effect, Vietnamese firms will have significant advantages to boost exports. Canada has pledged to remove 95 per cent of its current tariffs, which in effect will remove all tariffs on 78 per cent of Vietnamese goods. This is a golden opportunity for Vietnamese products to enter the Canadian market," Huong said.
However, firms should expect rules on product origins to be a lot stricter and thoroughly enforced.
Nguyen Cam Trang, deputy head of MoIT's department of import/export, said firms should also study the CPTPP, existing tariff preferences and employ digital trade platforms to connect with Canadian firms and others within the CPTPP.
Source: Vietstock Finance